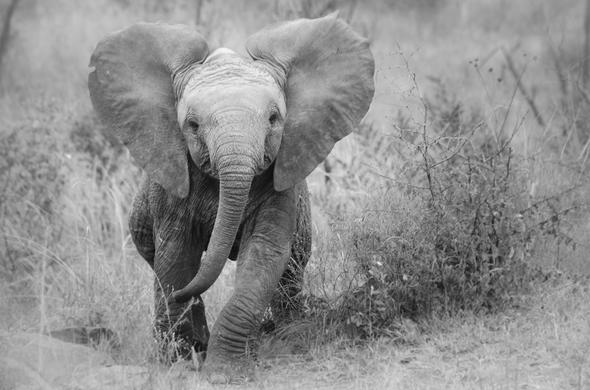 The Sabi Sand Reserve or more commonly referred to as the Sabi Sands, will always be known as the place where the luxury African safari that is the norm today was born. It is here where safaris became more than canvas and wildlife.
The conservation history of Sabi Sands began in 1898 when the area became part of the Sabie Reserve, which also incorporated the Kruger National Park. In 1926 the National Parks act of South Africa was passed and the private land owners were excised from national land and the Kruger Park was extended.
The landowners formed the private Sabie Reserve in 1934, which became the Sabi Sand Wildtuin in 1948. Some of the landowners have since become independent of the Reserve, but are still linked geographically to the 'Sands'.
Foot and Mouth Disease
In 1961 the Kruger Park authorities, fearing the infestation of foot and mouth disease and the affects of hunting, erected a fence between the park and the private land. The Sabi Sands then fenced the western perimeter in order to prevent the movement of wildlife from the area.
In 1993 negotiations resulted in the fence between the Kruger Park and the Sabi Sands coming down which allowed wildlife to roam freely between the two parks again. Hunting does not happen on the Sabi Sands today and this was one of the deciding factors in the pulling down of the fence. The western perimeter fence is still in place.
Birth of the Luxury Safari
In the 1970's and 1980's a new concept in African Safaris was developed in the Sabi Sands - the Luxury Safari. So successful has this been that safaris today are rated according to these standards of comfort. Luxurious lodgings, excellent food and top class service are the cornerstones of the modern African Safari.
The old hunting concept of the Big Five was revived in the Sabi Sands and stands today as the Holy Grail of wildlife viewing all over Africa. These were the five animals that hunters considered the most dangerous to hunt and the term was re-marketed by the Sabi Sands as the ultimate in sightings on a safari. The five animals are Lion, Leopard, Elephant, Rhino and Buffalo.
Generations tied to the land
Many of the properties in the Sabi Sands have been owned by the same families for generations and the love of the land runs deep. Many of the lodges in the area portray the family histories in parts of the decor.
The Sabi Sands experience has been developed by the people that are tied to the land which has in turn set a standard for the flourishing African Safari industry. Sabi Sands continues to raise the bar in luxury safari travel and lodges in the area are the most awarded establishments for their comfort and service.