The world is changing and Sabi Sabi Earth Lodge in the Sabi Sand Game Reserve, South Africa, fulfills the need for an eco-friendly safari without compromising comfort. Drawing inspiration from nature, everything about Earth Lodge connects you to Mother Nature in a new and innovative way.
Sabi Sabi Earth Lodge is set around an active waterhole and you can enjoy sweeping views of the surrounding bushveld. Architecturally, Earth Lodge is a masterpiece of design. Constructed into a slope in the ground, the lodge blends seamlessly with the natural environment.
Discerning guests will find Sabi Sabi Earth Lodge to be totally unique and unforgettable.
The Lodge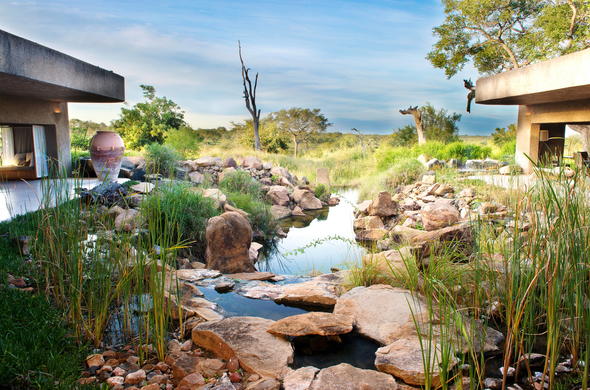 Eco sensitive principals have been incorporated into the ethos of Earth Lodge and its construction. The ground-breaking look and feel of this Sabi Sand lodge is a marked departure from the traditional safari lodge. Its dramatic and minimalist style is something to behold. Earth Lodge makes exciting use of texture, light and space. It offers a sensory journey from the moment you enter through a hidden corridor.
Earth Lodge is a harmonious celebration of nature and her many forms. You'll find magnificent works of art and many handcrafted items to admire such as solid tables carved from salvaged trees, and chandeliers made from a quirky twist of gilded branches.
The traditional outdoor boma (enclosure) is created with the use of tree roots which are stacked together to form the walls. There is a serene meditation garden, library, art gallery, indoor / outdoor dining area and an atmospheric underground wine cellar with a collection of rare vintages.
The Suites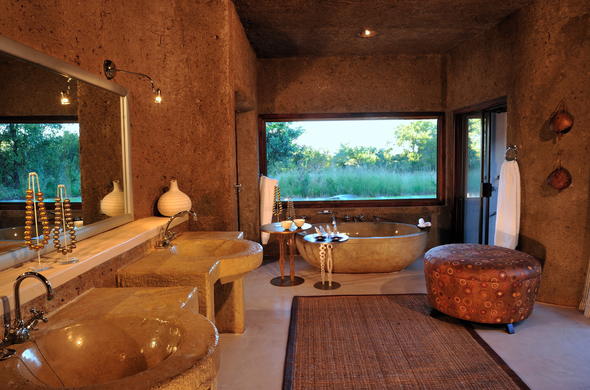 There are 13 superb suites, each with individual decor and furnishings, a plunge pool, glass-fronted en-suite and both indoor and outdoor showers. The Amber Suite is opulent and self contained with its own kitchen, study, living space and steam room.
Amani Spa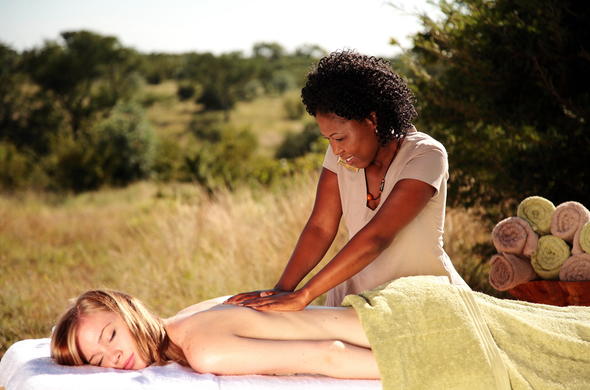 This award-winning sanctuary is an earthy escape where attention to detail and the use of natural textures and elements, combine beautifully with holistic rituals and beauty treatments for the rejuvenation of the skin and body.
The Experience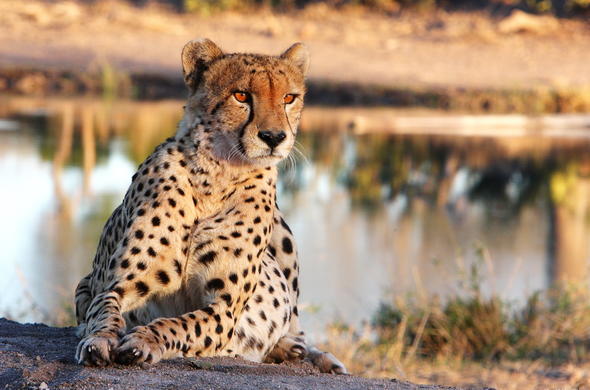 To match your unique lodge experience, you need the knowledge and expertise of Sabi Sabi Game Rangers and Shangaan Trackers. Knowledgeable, professional and passionate about their craft, the guides see to it that you make the most of your Big Five adventure. There are morning and evening game drives in open Land Rovers as well as thrilling walking trails to enjoy.
Sabi Sabi is renowned for its dedication to conservation and reflects 100 years of safari experience. This private game reserve in the Sabi Sand has been welcoming guests since 1979 and won many awards over the years. The Sabi Sabi philosophy brings together all important elements to continue successfully on the eco-tourism path which combines tourism, conservation and community.