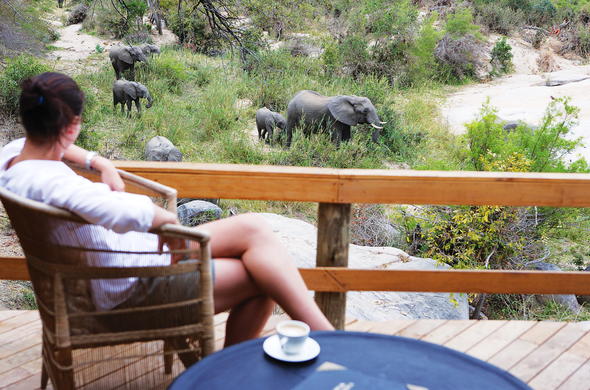 The Sabi Sand Game Reserve is the oldest of all the private reserves in South Africa and the birthplace of sustainable wildlife tourism in Southern Africa. Generations of families have owned and operated a share of this land, creating continuity and strength in a common vision.
The reserve has a superb selection of private lodges to choose from. They are masters in the art of hospitality and each one has something unique to offer. Beautiful accommodation in breathtaking landscapes, fine cuisine and friendly, highly skilled guides and rangers are some of the aspects that a visitor can expect.
The Sabi Sands Game Reserve is part of the largest conservation area in Southern Africa and now links into the Greater Limpopo Transfrontier Park. The Sabi Sands wilderness shares a fenceless border with the Kruger National Park and offers spectacular game viewing.
Animals roam freely between the two areas and Big Five game is seen on a regular basis. Sabi Sand Wildlife is abundant in the reserve and a checklist would yield no fewer than 145 mammal species, 500 bird species, 110 reptile species, 45 fish species, 30 amphibian species and 330 tree species - all occurring in their own natural environment, which has been splendidly preserved for future generations.
Environmental management programmes and studies are ongoing within the Sabi Sands Reserve. These include alien plant control, micro-catchment management to combat erosion, monitoring of wildlife and habitat densities, anti-poaching units and control of runaway fires.
Community empowerment is also an important management aspect and includes activities to generate income and the provision of health care and drinking water for the local people.