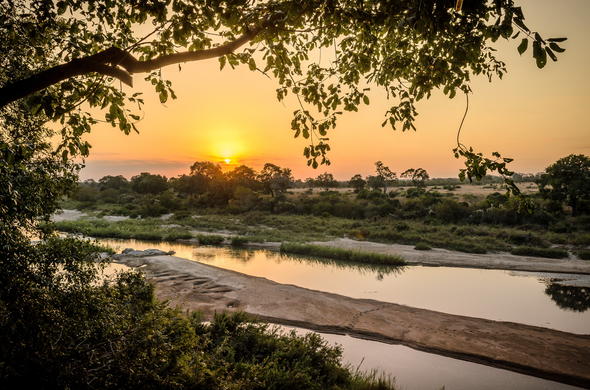 To many, the name Singita is synonymous with style and quality. Renowned as being one of the top safari establishments in the industry, it has reaped an enviable collection of awards and accolades internationally.
Famous for Being the Best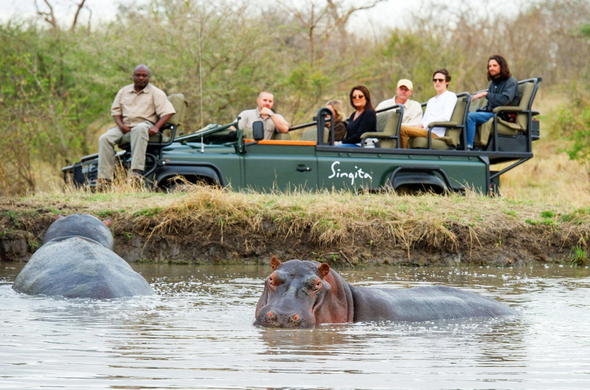 Singita does not need to blow its own trumpet, as other people do that for it, like the readers of
Travel + Leisure
magazine, who voted Singita the World's Best Hotel, Best Small Hotel and Best Hotel in Africa and the Middle East for 2006.
Luxury Lodge

Singita Boulders Lodge is one of two luxury safari lodges in Singita Private Game Reserve, a pristine wilderness area in the world-renowned Sabi Sand Game Reserve in north-eastern South Africa. Here in Sabi Sand, Singita Boulders sets a trend from the outset with its glass-fronted suites, which enable you to watch game from your bed or bath.
Bold in its design, the lodge towers over the landscape, while at the same time seeming to blend seamlessly into its rocky surroundings. Deny it if you can, but Singita's repeat business figures confirm that your first Singita safari experience is unlikely to be your last.
Bold on Innovation

Singita is never short on innovation when it comes to development projects. When Boulders Lodge waiter Zamani Mathebula was repeatedly asked by guests about his background, he suggested that tours to his home village, Justicia, be offered. Singita promptly made him a guide for this excursion. This tour now allows guests to share in the culture and history of the Shangaan people and see the community projects initiated by Singita.
African Culture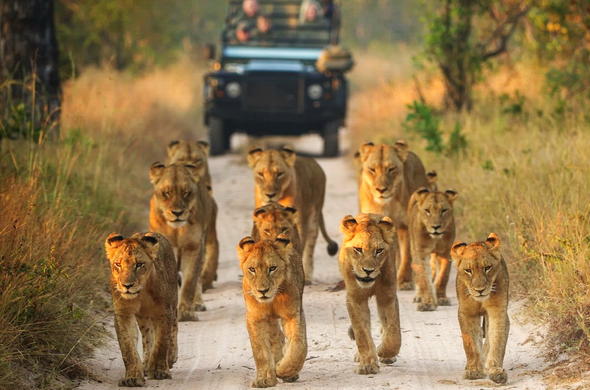 They also get to meet some of the village's brightest stars, the members of the Justicia Best Boys Choir, seen performing around the fire. Their gentle harmonies are enough to fill guests with the spirit of Africa, which is said to get into your blood and keep you coming back.
Enjoy a luxurious South African safari in style at the multi-award-winning Singita Boulders Lodge, located in the game-rich Sabi Sands Game Reserve...
more